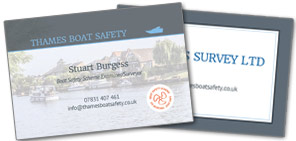 Exclude yourself from Statistics
Statistics are recorded for any visitor that visits your site. If you visit your website often and you want your data to be excluded from the statistics, copy your IP address below and send it to us using the form.
Your IP Address
Can't see your IP address? Go to whatismyipaddress.com
Key
Users - visitors who have initiated at least one session during the range.
Sessions - total number of sessions within the range. A session is the period time a user is actively engaged with your website. If a user comes back to your site after 30 minutes of leaving, that is counted as another session.
Avg. Time on Page - the average amount of time users spend viewing a specified page or screen, or set of pages or screens.
Bounce Rate - the percentage of a single-page session in which there was no interaction with the page. A low bounce rate is good for your site.
Page Views - the total number of pages viewed. Repeated views of a single page are counted.
Source - where your traffic comes from. The Source is the place users are before seeing your content. Possible sources include: "google" (the name of a search engine), "facebook.com" (the name of a referring site), "spring_newsletter" (the name of one of your newsletters), and "direct" (users that typed your URL directly into their browser, or who had bookmarked your site).
Medium - describes how users arrived at your content. Values for Medium include "organic" (unpaid search), "cpc" (cost per click, i.e. paid search), "referral" (referral), "email" (the name of a custom medium you have created), "none" (direct traffic).
Keywords - words, both paid and unpaid, used by users to reach your site.
How to read your website statistics
Padlock your site
3 Reasons to make your website secure for only £3 a month
Google places greater emphasis on padlocked sites in their search results
Improves customer trust, without it your site will be marked as 'Not Secure'
It protects customer infomation