Web Design
SpiralNet Web Design creates custom-made websites for all businesses, schools and organisations. If you want to stand out from the competitors then we can create the perfect site for you. We take care of all the technical stuff too, set up the domain and hosting so you don't have to worry.
All our websites come with ...
---
One web domain
Pick a domain ending with one of our standard domains:
.com .net .uk .co.uk .org.uk .eu. info see more...
Hosting & Backups
Our hosting is provided in the SMART package. We monitor the servers and provide monthly backups so you are less likely to get any problems with your website.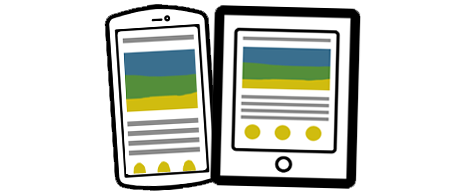 Mobile friendly
Our websites are tested for speed and usability in all formats including mobiles and tablets. If any of this failed it will affect how the website is ranked on search engines, so we don't ever over look these tests.
2 email addresses
You will get 2 email address @yourdomain.
Need more? Sure, but that's an extra.
Statistics
We will send you statistics every month so that you can see how well your website is doing. View your data when you update your site too.
Setup of 3 pages
To get you started we will put together the first three pages for you. You provide the content, and we'll make sure it looks good on your site.
Update your own site
We'll give you access to update your own site, add pages, photos, set up a blog and more. Or if you prefer we can update the site for you.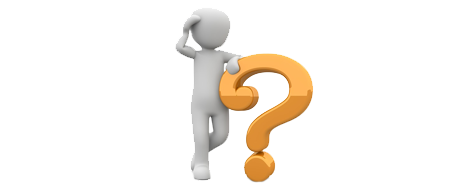 Help & support
Full help and support is available on our website with video tutorials. If you still need help, as a small design studio, you can be sure to speak to the same person about your site very time.
Contact us
---
Interested in getting a website with SpiralNet Design? Then contact us for a free quote or if you have any questions email us at enquiries@spiralnetdesign.com
What happens next?
---
If you are happy with the quote we send you, let us know and we will send you a form to fill out which we can use to base your design on.
Once we have this, we can register your domain and start work on your website.
Send us your content for your pages as soon as possible. The sooner we get this the sooner you'll have your website up and running.
FAQs
---
What if I want to have you create more pages for me?
That's fine, we can do that for you. However, we will charge our hourly rate for each additional page. Request a FREE quote to find out our charges.
I already have my own domain, is that a problem?
No, that's not a problem. We will have to just point your domain to the right server in order for your website to work. We can either give you instructions or we can do that for you.
I'm nervous about updating my own website, can we have help with that?
Yes of course. If you need help with updating your site you can either pay us to do the updates for you at our hourly rate as you need. Or if you feel that you will have regular updates then we can come to an arrangement for an extra monthly fee to cover a certain number of updates per annum.
Your package can be changed or updated at any time.
Extras
---
Logo design - Custom made logos.
Additional pages - if you need us to set up more than three pages we can do that.
Additional email addresses - if two is not enough.
Additional domains - Want to upgrade your standard domain or purchase more than one?
Print design - Keep your branding consistent throughout with business cards, letterheads and more.
SEO/Advertising packages - If SEO and advertising is important to you we can help you out.
Additional hours/projects to this shall be chargeable at our hourly rate.